New Orleans is famous for Mardi Gras and the Jazz and Heritage Festival but these are just two of the special events/festivals that fill the New Orleans calendar. Events here in the Crescent city are year-round and pretty much continuous. So if your interest is music, cuisine, performing arts, or just hanging out New Orleans has a festival or special event for you. Check out your options below, find one that excites you, book your room and come on down to the Big Easy.

Mardi Gras 2013 is Tuesday February 12th
The Carnival season in 2013 runs from Friday January 25th until Tuesday February 12th. The parades kick of this year on Friday January 25th in the French Quarter (Krewe of Cork), Uptown (Krewe of Oshun), the West Bank (Krewe of Cleopatra), and Metairie (Krewe of Excalibur) and the excitement and fun builds until the climax on Mardi Gras Day. For a complete parade schedule and additional Mardi Gras information visit www.MardiGrasNewOrleans.com. Of course parades are free to attend but if you would like to watch from parade bleachers you can purchase tickets at www.MardiGrasParadeTickets.com or www.NewOrleansParadeTickets.com

In New Orleans, St. Patrick's Day (on March 17th, each year) last a week and it means nice weather, green beer, cabbage, parades and parties. Green hats, green shirts, green pants, and green anything, dress as a clover or a leprechaun or create your own character. Just get out your green and come on down to New Orleans!
The Downtown Irish Club marching parade always marches on St. Patrick's Day, no matter what day of the week. Starting at 6:30 p.m., the bands and marchers parade from the corner of Burgundy and Piety , proceeds up Royal, across Esplanade to Decatur then up Bienville to Bourbon.
Parasol's Restaurant and Bar has their annual St. Patrick's Day block party at the corner of Constance and Third Street in the Garden District. There are other parades and parties preceding the arrival of St Patricks Day with several parades rolling the weekend prior to March 17.

If you like good food, great music, unique shopping, and Street Performers then the New Orleans French Quarter Festival is for YOU. The French Quarter Festival is held one Thursday-Friday-Saturday-Sunday each April. Food booths are set up throughout the French Quarter and along the River Front and they offer a wide variety of New Orleans cuisine. Many of the booths are set up by some of the best places to eat in New Orleans and I have found all the food to be excellent. You can listen to all of the free music you want because you will also find bands playing a variety of music through out the French Quarter as well. They say Mardi Gras is the greatest free show on earth which is correct but I can tell you that the French Quarter Festival is probably the greatest free outdoor concert on earth.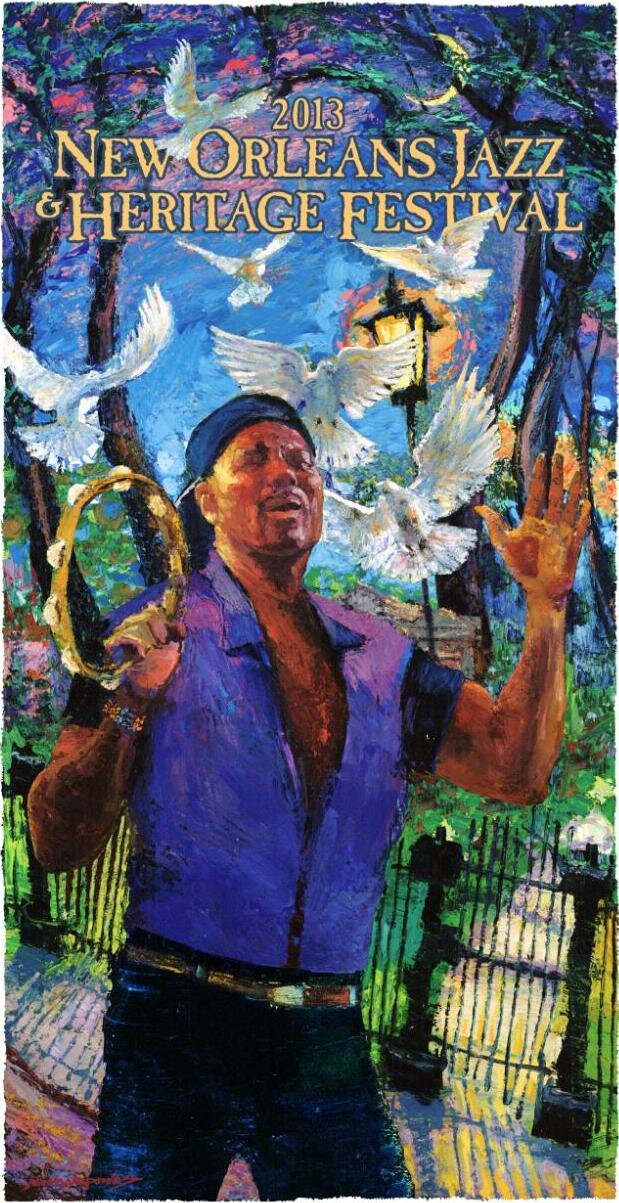 The New Orleans Jazz and Heritage Festival kicks off in April every year at the New Orleans Fair Grounds and Race track for two fun filled weekends of music, crafts and food. For the price of a ticket Gray Line Tours offers continuous round-trip transportation to the Jazz Fest from the Sheraton Hotel on Canal Street, the Gray Line Lighthouse in the French Quarter (Toulouse St. at the River – next to Jax Brewery), and Marconi Meadows (City Park). Once you get to the New Orleans Jazz Fest music, food and crafts abound. The music provides plenty to meet everyone taste and the food available is some of New Orleans favorites. This New Orleans event was started in 1970 with only 350 people in attendance. In its third year it was moved to the New Orleans Fair Grounds where it has grown into a world known, 12 stages event stretching out over two long weekends. It is a New Orleans event that you don't want to miss. If you would like to stay at a French Quarter Hotel that is close to the Gray Line Lighthouse shuttle pick-up point then click here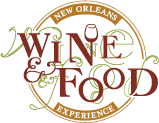 The New Orleans Wine & Food Experience - In May
The New Orleans Wine & Food Experience, one of the most prestigious festivals of its kind, celebrates wine and food with a five-day extravaganza every May. The event brings together world-renowned winemakers, celebrated chefs and industry insiders for a showcase of signature events designed to entertain, educate and inspire! This year the New Orleans Wine & Food Experinece held events in Harrah's New Orleans Casino, along several blocks of Royal Street in the French Quarter, along Magazine Street in New Orleans, and in the Louisiana Superdome.
Greek Festival New Orleans - Memorial Day Weekend
Come out to the Greek Festival and Experience "Greece on the Bayou," an annual Hellenic party with a uniquely New Orleans flair! Delicious food, delightful drinks, and entertainment the entire family will enjoy. Hellenic Dancers practice throughout the year in preparation for the Festival. On stage, they perform a variety of Greek dances for your entertainment. Enjoy authentic Greek music performed live by Alpha Omega! Learn the Zorba and other traditional dances out on the Bayou! The Greek Festival is located at 1200 Robert E. Lee Boulevard • New Orleans, Louisiana.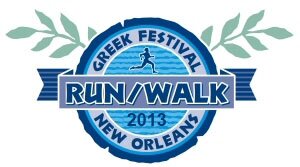 Greek Festival 5K and 1 Mile Run/Walk
Run along Bayou St. John out and back to the post-race festivities inside the Greek Festival. Free entry to the Festival with your race number all weekend long. The Greek Festival Race is open to all runners and walkers, NOTC members and nonmembers alike. Pre- and post-race activities will be at Old Spanish Fort on Beauregard Ave on the lakeside of Robert E Lee Blvd.

One weekend in July in the New Orleans French Quarter is the The New Orleans Running of the Bulls. San Fermin in Nueva Orleans (SFNO) is an annual French Quarter festival featuring an Encierro (bull run), which replicates and pays homage to the world famous Encierro of Pamplona, Spain, or "The Running of the Bulls", only our bulls are none other than members of the s July come on down to the French Quarter and run with our own New Orleans Big Easy Rollergirls. Check out the nolabulls linkBig Easy Rollergirls! So thi for dates and more details.

New Orleans Satchmo Summer Festival - In August
Satchmo SummerFest the premier American Jazz Festival dedicated to the life, music and legacy of New Orleans' native son, Louis "Satchmo" Armstrong. The Satchmo SummerFest takes place in August at the Louisiana State Museum's Old U.S. Mint. The festival is free and open to the public. Three stages of music on the grounds of the Mint and one stage at the French Market will include traditional jazz, contemporary jazz, brass bands, and the children's stage, with family activities. This free community event will also feature free dance lessons sponsored by NOLA Jitterbugs, which will take place on the third floor of the Old U.S. Mint at the Back o' Town Stage. So come to New Orleans and enjoy a weekend full of great music, food, seminars, movies and children's activities. Check out the Satchmo SummerFest site for details.

Gretna Heritage Festival - 3 DAYS in October
The Gretna Heritage Festival is located on the West bank in historic downtown Gretna and encompasses approximately 25 blocks, features seven stages, a huge food court tent and much more. At the Gretna festival you will find music, food, a German Beer Garden, an Italian Village, Arts & Crafts, and carnival rides and games. The music includes over 75 local and international acts. In the food court tent you will find dozens of local vendors offering over 150 dishes including bacon wrapped shrimp, boiled shrimp and crabs, crab & corn bisque, raw oysters, BBQ dishes, roasted corn, hamburgers, hot dogs, pepperoni pizza just to name a few. The arts and crafts include more than 80 booths selling jewelry, pottery, paintings, and more! If you are staying in New Orleans or the French Quarter you can take the Gretna-Canal Street ferry, it will drop you off right at the Gretna fest. October offers some of the best weather in New Orleans and makes for a great time at the Gretna Heritage Festival.

New Orleans Po-Boy Festival - One Sunday in November
What makes for a great festival? Food, music, and art of course and you will find all three at the Oak Street Po-Boy festival. Over 40 vendors will be bringing their tastiest po-boys to the Fest, so make sure you bring your appetite! From time-honored favorites to new classics, there will be something for everyone. There are many po-boys worth trying such as the Garlic shrimp po-boy, BBQ shrimp po-boy, Catfish po-boy, Hot sausage po-boy, Fried shrimp po-boy, roast beef po-boy, fried lobster po-boy, and the Jambalay po-boy just to name a few. Eat until you're as stuffed as an oyster po-boy, and then stick around to see who takes home the crowns for best po-boys in New Orleans. The Oak Street Po-Boy festival is on the St. Charles Steetcar line.